Scentsy Diffuser Sale: 10% Off & Get A Free 2nd Shade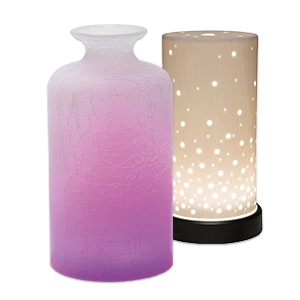 For a very-limited time, Scentsy is offering a 10% off sale on their most popular items including the new Scentsy Aromatherapy Diffuser category of products. If you purchase a Scentsy Diffuser today, you'll get $13 off and you'll receive a free 2nd shade (a $50 value.) It's a perfect time to scent your home or office with diffused scents from Scentsy.
You'll get Scentsy's Evoke or Instill shade as well as your 10% discount. This sale ends August 31st or until supplies run out. This product comes with a lifetime warranty and contains a large basis for reduced refilling and long-lasting diffusion. Other features include switchable LED lighting to set the perfect mood or no light at all for discrete diffusion. Buy one today.