Welcome To My Scentsy Online Store
Hi!  You've reached Jenn Burton's Scentsy online store. If you have any questions or need any assistance, please send me an email at thescentgirl01@gmail.com or call 801-529-3589 or click this link to contact me. I look forward to hearing from you!
Thanks again for stopping by! Please bookmark our site and visit The Scent Girl again soon!
About Scentsy
An attractive warmer with a deliciously fragranced, wax bar melting within is the heart of the Scentsy story. In 2004 during a significant downswing in his entrepreneurial journey Orville Thompson manned a booth at a Salt Lake City home show selling game controllers to try to make ends meet. Encouraged by his wife Heidi to "swing for the fence" rather than turn his back on building his own company he diligently sold his product over the course of a few days as he became familiar with a wickless candle concept offered by the vendors selling across from him at the event.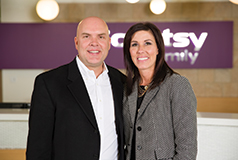 Orville brought a warmer, wax and scent testers from his home show neighbors back to his family. Heidi and her sister and mother immersed themselves in smelling the testers and enjoying the spreading aromas as the warmer and wax did their magic. The Thompsons found that the fragrances were so evocative, memories and emotions emerging of treasured past events, relationships, hopes and dreams as the scents were appreciated. As the family members reminisced under the influence of the homey and transcendent fragrances both Orville and Heidi realized the warmer and wax concept just might be the home run they had envisioned to invigorate their home business.
They purchased the Scentsy company and began building a direct sale company that would make their mission statement a reality:  To bring value to the world by providing an industry-leading, family-friendly business opportunity selling creative, artistic, high-quality products that Warm the Heart, Enliven the Senses, and Inspire the Soul.
Inspired by the laughter, memories and feelings Orville observed as Heidi and her mother and sister bonded over the scents he delivered, Scentsy was launched through a simple and entertaining party plan concept. The Thompsons encouraged new consultants to bring family, neighbors and friends together to experience the swirl of enchanting fragrances and the fun and decorative possibilities of the lightbulb fueled warmers.
Since that first fragrance festival in the Thompson kitchen Scentsy has grown and defined itself as one of the premier direct selling opportunities available today. Emerging from the family sheep farm to become a major enterprise in the Boise, Idaho area Scentsy has supported its community and its consultants, blazing a path for other businesses intent upon transforming the world in constructive ways. Scentsy Commons, the company's home base in Meridian, Idaho, showcases sustainable and energy efficient building methods and employee and community friendly features. As Scentsy has expanded additional distribution centers have been placed at strategic points in the US to meet the needs of consultants and customers.
The first product pairing offered continues to be a touchstone for Scentsy — the flameless warmer and scented wax. Fanciful and fun, cute and contemporary, elegant and enduring, Scentsy warmers are available in a wide range of styles including college and sports themed warmers and seasonal concepts that melt the iconic Scentsy bars while decorating home or office. Coordinating room sprays, scent circles, car fresheners and travel tins round out the original collection.
Diffusers, featuring natural and essential oils and oil blends, have joined the repertoire for those who prefer a more aromatherapeutic approach. Personal care items for men, women and kids keep the whole family clean and smelling great while laundry and kitchen products continue the Scentsy vibe throughout the house. Consultants and customers await the introduction of new Scentsy Buddies, kid centered toys that delight the entire family, carry a fragrant Scent Pak in their tummy, perfect for sweet snuggles and spirited play times.
Central to the Scentsy spirit is its Family Foundation, the embodiment of Scentsy's generosity, encouraging those in the Scentsy family to "contribute more than you take," just as Scentsy supports those in need with scholarships and donations to various causes. Scentsy celebrates more than a decade of inspirational scents and exemplary business practices. It provides a great opportunity for individuals and families to grow their own business with a charming and captivating range of products everyone loves to buy, give and receive.
Compensation Plan
Consultants earn 20 to 36 percent plus bonuses on their sales. Leadership opportunities are available encouraging committed Scentsy consultants to advance in rank, helping other consultants and the company prosper while enhancing their personal compensation plan. Climb from Escential Consultant all the way to Superstar Director selling products you love with some of the best friends you will ever make as you grow with the Scentsy family.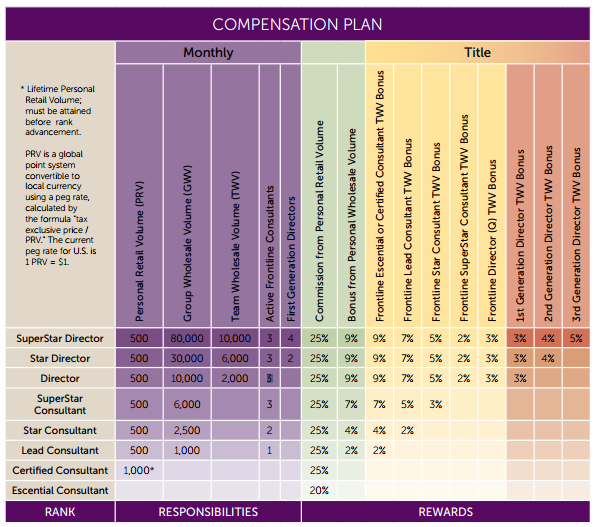 Join Opportunity
If you are in love with Scentsy fragrances, decor and personal care products joining the Scentsy family as a consultant is the next natural step. All it takes is an investment of $99 and your desire to build your own business as you chart your entrepreneurial course with Scentsy.
Once your Scentsy Starter Kit arrives dig in to experience all the great Scentsy products provided and to review the business tools included to get your new business off to a sensational start. Delve into the scent testers and samples of luxurious Scentsy products, including a full size warmer and examples of Scentsy's many lines of home and personal frangrance. Then plan your Launch Party, gathering friends, coworkers, neighbors and friends together to celebrate this exciting new venture and to cover and exceed your initial investment with almost instant profits..
Contact your personal Scentsy Consultant to join or use the links on the Scentsy company website to find a Consultant to be your mentor and coach as you begin your new career as a Scentsy business owner. Scentsy is committed to supporting each and every new Consultant so don't be shy about asking questions or seeking for suggestions. Before you know it you will be ascending the Scentsy ladder, welcoming your own new consultants and helping all to reap the benefits of these incredible products.

What is Scentsy?
Scentsy is a direct sale company with more than ten years of profitable growth offering individuals an opportunity to build a business using a party, catalog and web based sales model. The products available from Scentsy include home fragrance wax, warmers and oil diffusers, with companion lines of laundry, car interior, laundry, kitchen and personal care products for the whole family.
How Much Are Products from Scentsy?
Scentsy's high quality warmers range in price from $20 for nightlights through $30 to $55 for full size warmers while the spa worthy diffusers are $130. Scented accessories are very affordable once the warmers and diffusers are purchased beginning with $3 Scentsy circles and $5 wax bars, topping out with $10 – $24 diffuser oils. Personal care products are under $20 for luxurious soaps and creams or fun and fruity kid's bathtime items. Full size cuddly Scentsy Buddies start at $25 with sporty Buddy Clips at $15.
Where Can I Buy Scentsy?
Scentsy is available through Scentsy Consultants at fun filled Scentsy parties or online. Check out the Scentsy corporate website if you do not have your own Scentsy Consultant for assistance in finding a Consultant in your area. Scentsy is sold in the US, Canada and many other countries as the wonder of this scented wax moves around the globe.
Scentsy Diffusers
Graceful and captivating, Scentsy Diffusers offer a gentle and hydrating system to perfume your air with natural oils, essences and blends. With names like "Instill, "Evoke," "Aspire," "Evolve" and "Reflect" it's crystal clear the goal of these museum quality glass and ceramic diffusers is transforming your home and office environment from hectic and stressful to peaceful and rejuvenating .Be your own alchemist, devising your signature diffuser scents based upon one or more of Scentsy's natural or essential oils or blends, choosing notes or combinations that enhance or calm your mood.
Mixed with a bit of water the fragrant all natural oils drift from the neck of the diffuser in your choice of misting options. Enjoy the subtle curves of your diffuser as is or select LED lighting effects that pulse and glow, creating a magical visual to go along with the mystical fragrance mist.

Scentsy Kid's Products
Family first, the Scentsy line features many products made just for children — or the kid in all of us. Playful fairy or tall tale inspired warmers and diffusers await fresh and lighthearted specially created Scentsy fragrances to infuse the playroom or kid's bedroom with dancing lights and motifs urging your children's imaginations to soar.
Bathtime transforms from dreaded to delightful when Scentsy's Bath Smoothies lift sweat and grime from hair and body leaving behind deliciously sweet fruit and floral scents and no harsh residues or irritation. Washing up is even more fun with a Scrubby Buddy hand washcloth. Frisky Buddy Clips are made for collecting, decorating backpacks, bed and playrooms and even acting as zipper pulls or car or stroller companions that latch on and hold tight, providing constant entertainment.
Classic Scentsy Buddies are quirky, cuddly best friends in a rainbow of colors and an eclectic selection of animals and playmates. Perfect for a quiet snuggle or nap, a Scent Pak inside to enhance the comfort, Scentsy Buddies are also at the ready for high jinks and adventures with their human pals.

How Long Does Scentsy Wax Last?
Although somewhat dependent upon the particular fragrance, a Scentsy cube's scent lasts from 8 to 24 hours. An entire bar will offer at least 80 hours of aroma. Some Scentsy connoisseurs allow the wax to warm slightly and then enjoy the more subtle fragrances a bit longer with the warmer bulb or heater off.
What Is A Scentsy Warmer?
Fashioned by talented artisans from ceramics and metals, Scentsy Warmers use either a light bulb or built in heater to melt the cubes of fragrant wax. The warmers are designed to meld with existing decor or stand out as accent pieces,, sometimes whimsical, rustic, playful or elegant or undeniably opulent and striking. The nightlight options are compact and plug directly into an outlet. Other warmers feature dancing lights, sports teams or colleges, a warm glow or no light at all, but all effectively melt the wonderfully scented wax to imbue a home or office with Scentsy fragrance and enchantment.
Where are Scentsy Products Made?
Scentsy warmers are designed by our talented artists and made in China to exacting standards by ceramic experts, each piece a work of hand crafted art. The fragrance profiles are imagined and realized by our master perfumers in Scentsy's Meridian, Idaho headquarters. There the waxes and other home and travel enhancing scents and products as well as the personal care items are created on Scentsy's cutting edge business campus.