Introducing French Lavender Scentsy Scent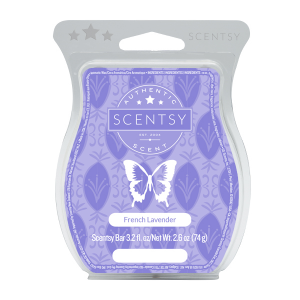 It's the first weekend of your summer trip through Europe, and you find yourself awaking in a quaint bed and breakfast nestled in the hills of the charming French countryside. The morning light sifts through the delicate linen curtains, beckoning you to come outside and take in all of the wonderful sights. As you step out for your stroll, you're immediately met with the simple beauty of French country life. Bakers selling aromatic loaves and croissants from their corner shops, artists settling by the riverside for the day's painting session, and the vibrance of the flower market that greets you with bushels of colorful blooms. You decide to pick up a bouquet of French Lavender, grown at a farm just down the road, and breathe in its revitalizing aroma.
This may sound like a once in a lifetime experience, but it can be yours every day when you use our French Lavender Scentsy products. The relaxing fragrance can fill your home the moment you activate our Scentsy French Lavender Bar in your Scentsy Warmer or use our potent Room Spray. Our strongly scented Scent Circle will bring the aroma with you everywhere, as will our line of Layers French Lavender personal care products.
Can purchase individually, or part of our mix and match Discount Bundles.