Beyond Cologne: The Sophisticated Scentsy Man Collection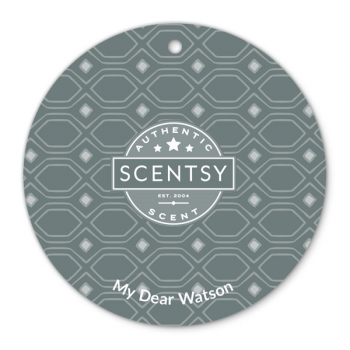 Scentsy has a huge catalog of fragrances to appeal to your every mood – even selections for kids and festive seasonal blends! Some of the biggest Scentsy fans out there don't know that the company also has an amazing assortment of nose-tempting varieties for gentlemen too, but it's definitely a collection worth checking out. Boasting 5 (so far) scents made to appeal to the special man in your life – or to help you coax one in – this alluring collection will be love at first sniff.
Each of the Scentsy Man Collection fragrances is available as a Scentsy Bar, a Scentsy Room Spray or a Scent Circle to fragrance wardrobes, dresser drawers and more. If you'd like to make your car smell great, Bonfire Beach and My Dear Watson are also available as Scentsy Car Bars. No matter how you enjoy them, this manly range of fun Scentsy blend is sure to delight. If you're stumped for what to get that special guy for a birthday or holiday – you know, the one that's impossible to shop for – try one of these!