Cute, Cuddly & Kid-Approved: Scentsy Buddies!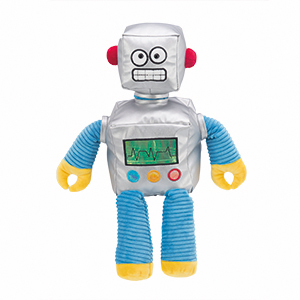 For children, there are few things that inspire more fun and bring more comfort than a special stuffed friend. Rather than a plain teddy bear, today's kids carry everything from dinosaurs to unicorns on their imaginative adventures. The problem with an enthusiastic day of playing? It can lead to a best plush pal that smells a little…grungy. Scentsy Buddies solve that eternal parents' dilemma by infusing a virtual toy chest full of plush options with special Scentsy beads infused with favorite scents.
For the Kid on the Go
For all those "wiggle worms" that just can't seem to sit still, Scentsy's got the perfect companion: Buddy Clips. These fun "mini sized" plush toys hang on with a plastic clip, staying close on a coat zipper or a backpack loop. Filled with scented beads, each clip features a fun character – a spider, owl or monkey to name a few – and a special scent to accompany each one.
For the Grand Adventurers
The new Scentsy Sidekick Buddies are specially made to engage little hands, eyes and minds. Long-legged and filled with colorful touches and interactive features, they're ready for a day of play from even the most energetic toddler. They make perfect shower gifts for moms-to-be or as 2nd and 3rd birthday presents for your favorite little boy or girl.
For the Snuggle-Lovers
And finally, for bedtime tuck-ins and comfort throughout the day, nothing beats the Original Scentsy Buddies. With exciting new friends like Gage the Robot and Stevie the Shark joining the fragrance-filled party, there's always a new friend to squeeze. Pick your favorite character, grab a favorite scent pack and make a buddy they'll love to hug.
Scentsy Buddies – just like their kid counterparts – come in all shapes and sizes, but every one is just as easy to love! Find your favorite today and make your little loved one smile.