What is Scentsy Go?
Scentsy Go is an amazing new way to enjoy your favorite Scentsy fragrances without limitations, giving you the power of Fragrance in Motion wherever you go! This revolutionary new fragrance product from Scentsy doesn't use any cords to operate and is safe to bring anywhere you need a little boost of your favorite scent combinations.
        

Notice that your car is smelling a little stale?

        

Wish your desk at work smelled a little sweeter?

        

Need some fragrance but don't have a free electrical outlet?

        

Want to add freshness to a vacation rental or hotel room?
Scentsy Go is perfect for setting a "fragrance mood" without needing to break out your favorite Scentsy warmer. There are no cords to plug in for operation, and the unit easily recharges with a USB cord, which means you can even plug it into a laptop when you're away from home.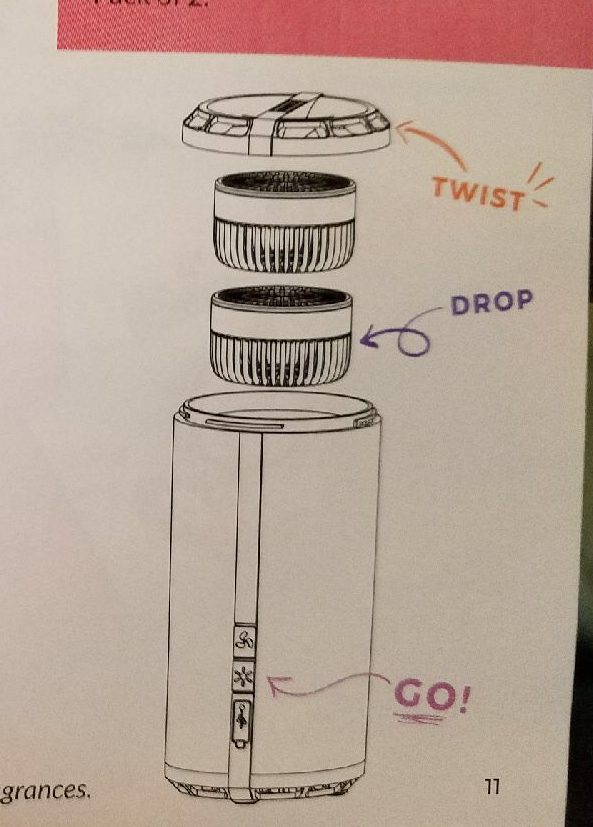 Always Ready to Go
Only a little larger than a can of soda, the base Scentsy Go unit easily tucks away in a purse or tote bag for the ultimate in Scentsy portability. Use one at the office and store it in a drawer when you clock out, or bring it along for an extra dose of aromatherapy in the car as you commute home. There are no batteries to buy and change, and with a single USB charge, the internal lithium battery can last up to 40 hours. That's almost two full days of cordless, on-demand Scentsy goodness!
Fast, Fresh & Fun!
There's no 'warm up' needed to release your favorite fragrances with Scentsy Go. This personal, portable fragrance product uses special plastic bead-filled pods – just like a convenient personal coffee maker – that deliver your favorite notes and blends instantly with the help of an internal fan. These pods are sold in sets of two, and are available in a wide range of scents.
Each pod has the legendary Scentsy staying power for plenty of aromatherapy bliss on the go. Best of all, the Scentsy Go base unit takes up to two pods at a time, enabling you to double up on the strength of a favorite scent, mix and match to make your own custom scent blends, or simply use a single pod for a gentle level of fragrance.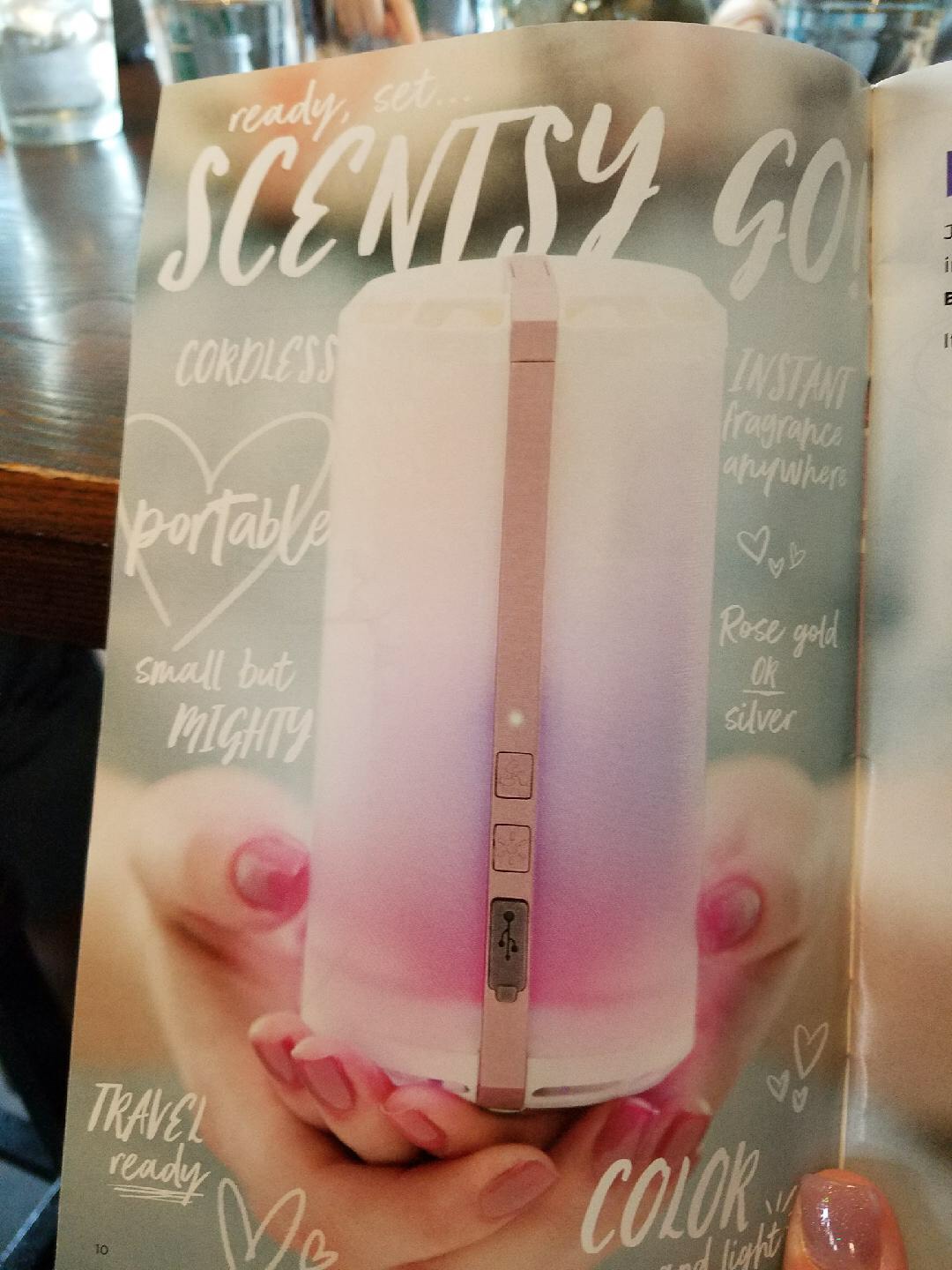 Illuminate the Possibilities
Portable, rechargeable, customizable, wireless – could the Scentsy Go get any better? You bet! In addition to the unique scent customizations available, the Scentsy Go base unit also offers adjustable levels of lighting and color LED options. Want a soft blue glow to go with that Luna pod around bedtime? You got it! Prefer a bright pink glow with a Welcome Home pod to welcome guests? It's yours at the tap of a button. With 7 LED colors, a rainbow cycling option and illumination intensity, you'll find the perfect combination at your fingertips.
Launching on September 1st, the Scentsy Go is available with a classic brushed silver contrast band or a warm rose gold to match your style.
Enjoy Fragrance in Motion with the Scentsy Go!